Do you want one of Europe's most important jobs?
Do you want one of Europe's most important jobs?
Scania's service technicians make sure that medicines are delivered to hospitals, fires can be put out, your bus arrives on time, food is being delivered to restaurants and that the sanitation works. Our society would stop working without transportation and trucks. We have over 100 vacancies at our workshops throughout the country – do you want to join us?
Nearly all Scania vehicles are now digitally connected. This means that you and your colleagues in the workshop can monitor the 'health' of the vehicles and call them in to the garage when something needs to be done. No more, no less. The role of a service technician is constantly changing. A truck may now have nearly 50 computers which talk to each other at superfast speeds, and to the driver, the haulage company and the workshop. Computers are now a standard tool for service technicians. They make troubleshooting faster, and you can use a computer to adjust transmissions and other functions to adapt a truck to the customer's precise requirements.
Registration of interest
Vacancies
The most important role in the world?
No truck has won as many awards as Scania's new generation in recent years. Best performance, smartest cabs, lowest fuel consumption. There is a long list of reasons why Scania makes the best trucks in the world.
The best vehicles also need the best service technicians to help haulage companies and bus companies keep their vehicles on the road. Scania has many vacancies. Servicing vehicles is a job for the future.
Meet our service technicians
Meet some of our leading service technicians and read about their exciting, challenging, future-oriented occupation.
---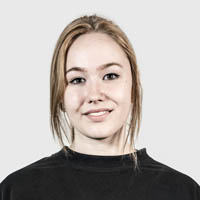 Emelie Sandman
Service technician
---
Emil Englund
Service technician
---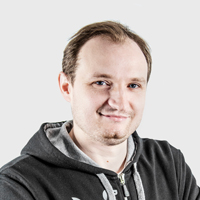 Adnan Matuh
Technical specialist
---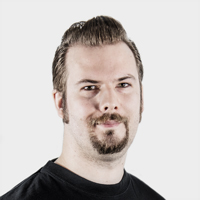 Victor Thorsell
Service technician
Without service technicians, there would be no road transport. This would mean medicines could not be delivered to hospitals, food would not reach shops and cleaning would be neglected. Victor Thorsell has worked for Scania for over ten years. One of his roles is as an on-call service technician.
The best thing about my job is that I get to spend time with a great group of people. We work well together and are a good team.
You also drive the service vehicle. What does that mean?
I drive out and help hauliers who need assistance with their vehicle. Being on call and out in the field is a completely different challenge. You have to solve the problem on your own. The customers are often extremely grateful. It's nice to have a change of scene and a variety of tasks, and it also means good extra income.
What is the biggest difference between working as a service technician now and when you started?
Computers are an important part of my job, which has become increasingly digital in recent years. This makes troubleshooting faster. Computers are not only a troubleshooting tool. We use them to change the transmission settings or to adapt other parameters so that the truck meets customer requirements even better.
What are the benefits of computers having become a more important tool?
I often don't even need to look at the vehicle to identify the fault. If I connect it via Scania Fleet Management, I can perform a remote reading and see why a warning lamp is on, for example. The customer may not even need to come to the garage.
What do you think you need to become a good service technician?
You need to be interested in mechanics and technology. You need to be inquisitive and want to find out how things work.
---